<!- sidebar-file='/sites/www.stroudsburgboro.com/web/sbpa/_zumu_sidebar.html' --> <!- box:side-1 -->
Quick Links
     Borough Directory
     Newsletters
     Parking
<!- box:side-1 -->
Public Notices
     Temporary Municipal Works PWD (pdf)
     Intermunicipal Liquor License Transfer (pdf)
     Amendment to C-O Zoning Map (pdf)
The Stroudsburg Borough Municipal Building will be open to the public for customer service and Borough Council meetings beginning Tuesday, June 1, 2021. Face masks or coverings are required in order to enter the building, and social distancing will be in place. We look forward to providing in-person service to the public again.
Updated COVID Procedures as of May 24, 2021 (pdf)
---
Stroudsburg Borough
Declaration of a Local Emergency
Extension Through
Covid 19 Pandemic (pdf)
(December 1, 2020)
---
Vacancy on Borough Council
The Borough of Stroudsburg has a vacancy on Borough Council. The term for this vacancy will end December 31, 2021. Any resident of the Borough of Stroudsburg interested in serving on Council, please submit a "LETTER OF INTEREST" to Borough Manager Larry Kopp, 700 Sarah Street, Stroudsburg, PA, 18360, or by email to lkopp@stroudsburgboro.com. The deadline to submit a letteris noon on Friday, July 2, 2021. The filling of this vacancy will be an item of business at the Council Meeting scheduled for July 6, 2021, 7:00 p.m. at the Borough Building.
---
Borough-Wide Free Yard Sale
Due to inclement weather during Memorial Day Weekend, we are rescheduling our annual borough-wide free Yard Sale for July from Saturday, July 3 to Monday, July 5. No permits are required!
---
The Stroudsburg Borough Zoning Hearing Board
meeting for June 16, 2021 is cancelled due to a lack of applications.
---
Storm Sewer Program
Annual Review / Meeting of the Borough's Small Municipal Separate Storm Sewer Program on Tuesday, June 29, 6:00 pm, in the Borough Council Chambers. We will be seeking public input on the draft Public Education and Outreach Program; the Public Involvement & Participation Program; and the Illicit Discharge and Detection Program. Draft Program documents are available here and at Borough Building for review.
---
---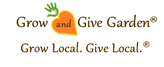 Stroudsburg Borough is growing – literally!
The Grow and Give Garden together with the Stroudsburg Borough are creating a community garden at
the Helen Amhurst 3rd Street Park. The new community garden will provide TEN new garden raised beds
to Stroudsburg and East Stroudsburg Borough residents.
Read More...
---
Stroudsburg Borough our input is important!
Help reduce the risk of injury or personal damage in Monroe
County by filling out the survey using this link https://arcg.is/11jaWq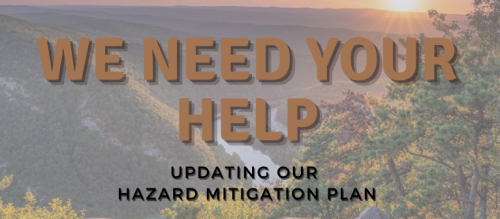 ---
Persevere PA
COVID-19 Crisis Counseling is available. Connect with a FREE crisis counselor
Call 1-855-284-2494
Click here for more information.
---
---
Notice to all Residents and Taxpayers: Please be sure to identify your home/ building address by placing your house/building number in a visible area either on the building or on your mailbox. This will help emergency service personnel locate you if there is a need for service. Thank you for helping us help you!
---
Welcome to the Borough of Stroudsburg
Stroudsburg is a local government located in the heart of the Pocono Mountain region of northeast Pennsylvania. The Borough boasts a bustling downtown area with a wonderful assortment of shops and restaurants – it is THE premiere downtown area of the Poconos.
---
News and More...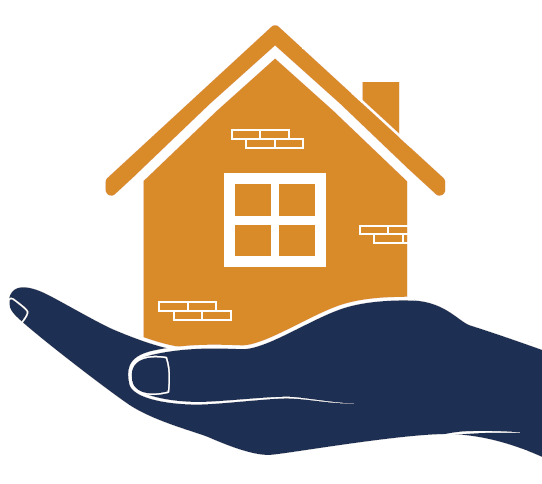 Emergency Rental Assistance Program (pdf)
Monroe County EPAP This is a new rental relief program with different requirements than earlier program.
Business One Stop Shop (pdf)
Pennsylvania Business One-Stop Shop is the first stop for many individuals who have ideas for new business opportunities or simply need to learn about the vast toolbox of services and resources available within Pennsylvania.
Is Your Sewer Backed Up?
Contact the Borough first to ensure that the blockage is in your sewer lateral. Residents are responsible for the lateral line from their home to the sewer main in the street.
The Borough will not reimburse for contractor fees if the Borough is not contacted first and the blockage is in the Borough's sewer main.
Please contact the Department of Public Works at 570-421-0490 during normal business hours (Monday – Friday 7:00 A.M. to 3:30 P.M.)

During Non-business hours please contact Monroe County Control Center at 570-992-9911
Office Hours
Monday through Friday
8:30am - 5:00pm
Corner of 7th & Sarah Streets
Most departments are on the second floor.
<!- cal=Calendar -->
Calendar
Planning Commission Meeting

---

7:00pm Council Meeting

---

5:30pm HARB Meeting

---

6:00pm Planning Commission Meeting

---
<!- end cal=Calendar -->