Stroudsburg Mobility Study
Click here to review the completed mobility study.
---
Upcoming Changes to Trash Collection
On January 1st, 2023, Stroudsburg Borough will begin implementation of a new Solid Waste Ordinance. Beginning January 1st, 2023, all residences with four or less units/apartments will be required to use the trash hauler contracted by the Borough.
---
---
Stroudsburg in the New York Times!
Check out the article about Stroudsburg, Pa.
---
Recycling Information
Curbside recycling collection will now include the collection of tin/steel cans, i.e., soup cans, coffee cans, vegetable cans. KEEP ALUMINUM CANS AND TIN CANS SEPARATED.
---
Volunteers Needed
Would you like to serve your community and shape the future of Stroudsburg Borough? If so, we have several openings on Boards, Commissions and Committees that need to be filled. Most require that you be a resident of the Borough; all require a sincere interest in the community and a willingness to donate your time and energy for the Borough.
Current Openings:
Parks & Recreation Commission (Two Openings)
Serve as Borough Representatives on Stroud Region Open Space and Recreation Committee (SROSRC). Requires attendance at monthly SROSRC Meetings.
Historic Architectural Review Board (HARB) (4 Openings; One Requires Licensure as a Building Inspector)
Interest and knowledge of historic architecture. Review applications for building permits within the Borough's Historic District and make recommendations to Borough Council. Attendance at Monthly Meetings required.
Zoning Hearing Board. (One Opening for an Alternate Member)
Review applications to the Zoning Hearing Board. Attendance at meetings required as needed.
---
Recycling News for Residents of the Borough of Stroudsburg
Compost and mulch will be available at the Twin Boroughs Recycling Center, Lincoln Avenue, East Stroudsburg, PA (behind Wal-Mart) on July 8, 15, 22, and 29, 2022 from 1:00 to 3:00 P.M. The cost is $15.00 for any portion of 3 yd bucket of mulch and $25.00 for any portion of 3 yd bucket of compost.
---
USAgain Bins
Twin Boroughs Recycling Center will be providing bins from USAgain-"use it again" for the collection of the following items: Men's, women's and kid's footwear and all clothing items, gloves, hats, belts, bags, purses, sheets, blankets, drapes and towels. USAgain is a green, for-profit company committed to protecting the environment, conserving resources and creating green sector jobs through the collection of textiles for reuse and recycling. The clothing is shipped to be given a new life by wholesalers, thrift store chains and textile recyclers. Non-reusable clothes are recycled into insulation, wiping rags, or are broken down to reclaim fiber.

Every time a bin gets full, USAgain plants one tree. The Twin Boroughs Recycling Program receives five-cents per pound from USAgain. Please make sure that the items that you are donating are in clean condition.
---
Twin Boroughs Recycling Center
The Twin Boroughs Recycling Center, off Lincoln Avenue, East Stroudsburg, PA 18301 will be open on the first Saturday of May (5/7/22), June (6/4/22), July (7/2/22), and August (8/6/22) from 9:30 A.M. to 1:00 P.M. The hours of the recycling center on all other Saturdays will remain from 8:00 A.M. to 11:30 P.M.
---
Sidewalk Cleanliness
We have noted that there has been discussion on Facebook in regard to the cleanliness of Main Street and the adjoining sidewalks.
Please note that Chapter 21-261 states that, "All property owners, their tenants and lessees in the Borough of Stroudsburg shall have the duty to keep the sidewalks adjoining their properties free and clear of dirt, litter and debris." Chapter 21-262 further states that this must be done, "…on or before 10:00 am each day of the week, excluding Sundays."
Finally, 21-263 states that, "Such dirt, litter and debris shall not be placed on the cartway of any street in the Borough of Stroudsburg but instead shall be placed in a container… and disposed of in the same manner as he/she disposes of other waste materials, at the sole cost and expense of said property owner, his tenants, or lessees."
On most day when the temperature is above 32 degrees Fahrenheit, the Borough is continuing to run our street sweeper throughout the winter months to keep the streets as clean as possible for residents and visitors.
We appreciate your help in keeping our streets, and sidewalks, clean.
---
Residental Parking Permits
It's time to renew Residential Parking Permits for 2022. See the rules and regulations below:
Proof of Residency must be provided

Owners can provide a current utility bill along with a valid driver's license. Renters must provide a current lease along with a valid driver's license. The renter's landlord must have a current tenant registration form on file or NO PERMIT WILL BE ISSUED. Residents must be present to purchase their own permit.

Each vehicle within the residential district must have a valid permit to park in the Borough's residential districts. Each household will be issued 2 visitors passes which are to be used by visitors & may only be used for a maximum of 3 days. Misuse of a visitor's pass may result in revocation of parking permit privileges. Lost visitor passes WILL BE REPLACED ONE TIME PER RESIDENCE @ $10.00 EACH PER CALENDAR YEAR
Permits are only valid for the vehicle(s) and license plate(s) listed on the application
Residential permits WILL NOT be issued to persons who do not physically reside within the boundaries of the residential district for which they are applying. NO EXCEPTIONS
Permits will not be issued to persons with unpaid parking tickets
Permits must be visible and hung from the rearview mirror and must match the license plate of the vehicle (visible from outside the front window). Visitors passes must be displayed on the front dashboard of the vehicle
IF THE PERMIT OR VISITORS PASS HAS BEEN TAMPERED WITH; IT WILL BE CONSIDERED NULL & VOID AND WILL NOT BE REPLACED (NO EXCEPTIONS)
---
Recycling Reminder
A reminder to residents that the Borough Code, Chapter 20, requires mandatory recycling for all residents through Twin Boroughs Recycling. Residential trash haulers are not permitted to pick-up recycling. Recycling becomes the property of the Borough when it is placed curbside.
Residential Trash Haulers have been notified of this Ordinance, and enforcement will begin this winter. We ask your assistance by placing your recycling curbside for Twin Boroughs Recycling pick-up. Information on Twin Boroughs Recycling and the recycling pick-up schedule is available under the "Trash & Recycling" Tab or by clicking here.
---
2022 Proposed Budget
Click here to review the 2022 Proposed Budget
---
Great News!
Stroudsburg was chosen "One of the 10 Best Small Towns to Retire in the US" by Travel and Leisure Magazine.
More...
---
Congratulations!
Congratulations to Mayor Tarah Probst for being one of only 20 elected officials nationwide to be selected to participate in the second class of the Champions Institute! A six-month program of virtual learning sessions, participants will be trained on the fundamental steps to take to achieve complete streets in their communities, resulting in safer streets for all users, including pedestrians, cyclists, transit riders and motorists.
For more information visit the Smart Growth America website at Smart Growth America website.
---
Exciting news for Stroudsburg Borough! Out of thousands of applicants, we have been selected one of ten finalists in T-Mobile's Hometown Techover. For more information, click here.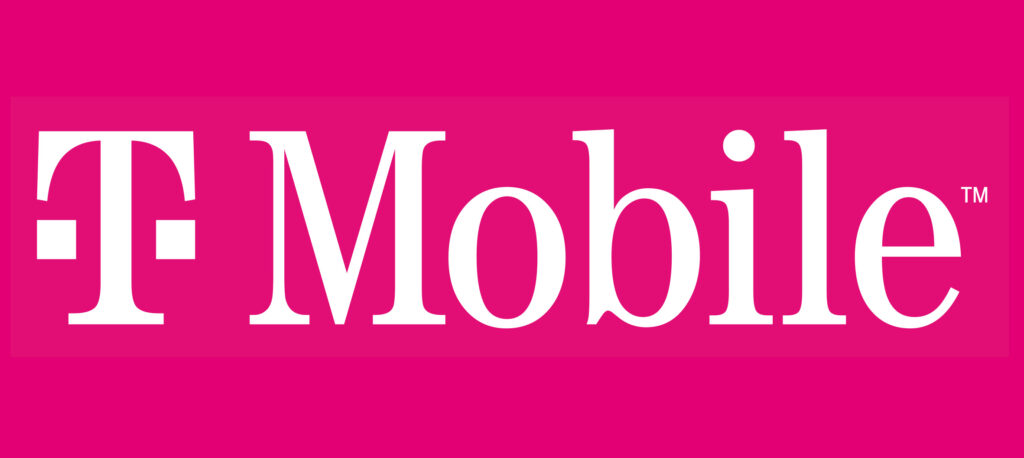 ---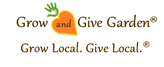 Stroudsburg Borough is growing – literally!
The Grow and Give Garden together with the Stroudsburg Borough are creating a community garden at
the Helen Amhurst 3rd Street Park. The new community garden will provide TEN new garden raised beds
to Stroudsburg and East Stroudsburg Borough residents.
Read More...
---
Stroudsburg Borough our input is important!
Help reduce the risk of injury or personal damage in Monroe
County by filling out the survey using this link https://arcg.is/11jaWq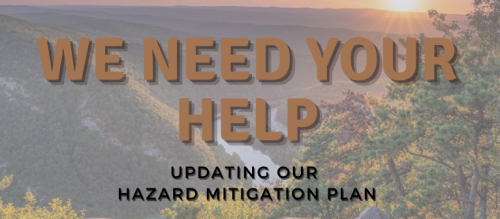 ---
Persevere PA
COVID-19 Crisis Counseling is available. Connect with a FREE crisis counselor
Call 1-855-284-2494
Click here for more information.
---
Notice to all Residents and Taxpayers: Please be sure to identify your home/ building address by placing your house/building number in a visible area either on the building or on your mailbox. This will help emergency service personnel locate you if there is a need for service. Thank you for helping us help you!
---
Welcome to the Borough of Stroudsburg
Stroudsburg is a local government located in the heart of the Pocono Mountain region of northeast Pennsylvania. The Borough boasts a bustling downtown area with a wonderful assortment of shops and restaurants – it is THE premiere downtown area of the Poconos.
---
News and More...
Healthy Home Repair Program (pdf)
This program provides a one-time assistance grant to assist in repairing and removing health and safety hazards for COVID vulnerable and impacted families and individuals.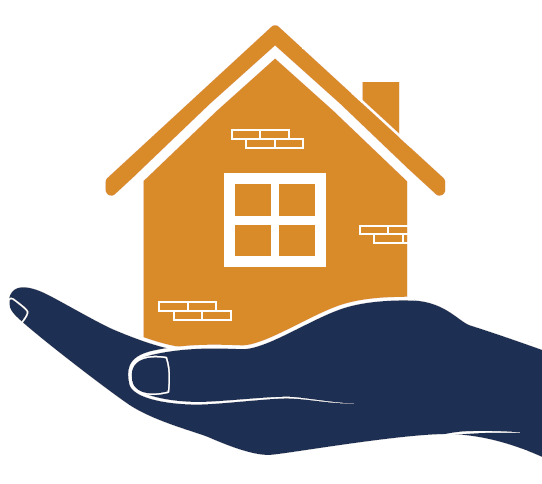 Emergency Rental Assistance Program (pdf)
Monroe County EPAP This is a new rental relief program with different requirements than earlier program.
Business One Stop Shop (pdf)
Pennsylvania Business One-Stop Shop is the first stop for many individuals who have ideas for new business opportunities or simply need to learn about the vast toolbox of services and resources available within Pennsylvania.
Is Your Sewer Backed Up?
Contact the Borough first to ensure that the blockage is in your sewer lateral. Residents are responsible for the lateral line from their home to the sewer main in the street.
The Borough will not reimburse for contractor fees if the Borough is not contacted first and the blockage is in the Borough's sewer main.
Please contact the Department of Public Works at 570-421-0490 during normal business hours (Monday – Friday 7:00 A.M. to 3:30 P.M.)

During Non-business hours please contact Monroe County Control Center at 570-992-9911
We're in the News!
We're on News 13 on Blue Ridge Cable, announcing our being a
Top 10 Finalist for T-Mobile "Hometown Techover


Office Hours
Monday through Friday
8:30am - 5:00pm
Corner of 7th & Sarah Streets
Most departments are on the second floor.
<!- cal=Calendar -->
Calendar
3:30pm Codes Committee Meeting

---

5:30pm HARB Meeting

---

7:00pm Council Meeting

---

3:30pm Streets Committee Meeting

---

4:30pm Shade Tree Commission Meeting

---

6:00pm Planning Commission Meeting

---

5:30pm PR committee Meeting

---

3:30pm Codes Committee Meeting

---
<!- end cal=Calendar -->