Welcome to the Borough of Stroudsburg
Stroudsburg is a local government located in the heart of the Pocono Mountain region of northeast Pennsylvania. The Borough boasts a bustling downtown area with a wonderful assortment of shops and restaurants – it is THE premiere downtown area of the Poconos.
News and More...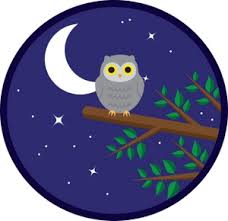 Night Time Paving
Hanson Aggregates construction company has scheduled night time paving beginning on Tuesday 4/23/19 from 7 pm to 6 am Tuesday through Friday 4/26/19 next week. The paving of SR 611 from Chipperfield Drive to Main Street in Stroudsburg. Single lane conditions with flaggers and traffic delays can be expected during this time. PARKING RESTRICTION WILL BE IN effect from Phillips Street to Main Street during the paving and pavement markings operation.

Hanson will also have a crew during the day prepping for the night time paving operations as needed, utilizing flaggers and two way traffic between 7 am and 5 pm. Minor traffic delays can be expected.
Borough Wide Yard Sale
Friday - Monday, Memorial Day Weekend, May 24 - 27, 2019. Rain or Shine! No permit needed, 9am - 7pm only.
Spring Clean Up & Bulk Item Drop Off (pdf)
Saturday, June 1, 2019 – 8:00am to 12:00noon at the borough shed, 118 Borough Street, off of North Tenth Street. Proof of borough residency required.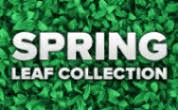 Spring Leaf Collection Schedule
The Borough of Stroudsburg will provide leaf collection during the week of April 29, 2019 through May 3, 2019.
Residents are asked to rake leaves to the edge/curbside of their properties. In order to avoid interference with storm drains and the storm water systems, residents are asked to refrain from blocking sidewalks and piling leaves over the curb or in the roadways or gutters. Residents should also ensure that piles left for collection contain only leaves, with no other debris mixed in, as this is a safety concern for public works collection crews and also causes problems with the leaf collection machinery and disposal operations.
A detailed schedule, including days of the week when streets and neighborhoods will be serviced can be
found here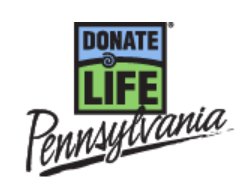 Department of Health and PennDOT Commemorate Donate Life Month
Secretary of Health Dr. Rachel Levine and Deputy Secretary for Driver and Vehicle Services Kurt Myers, along with representatives from Donate Life Pennsylvania, highlighted the importance of organ and tissue donation at an event at the new Summerdale Driver License Center in Enola today in conjunction with the national observance of Donate Life Month in April.
Monroe County: State Road Work Schedule for Next Week
Check here for updates regarding road construction for the week of April 15, 2019.
Snydersville Driver License, Photo Center Temporarily Closed
The Pennsylvania Department of Transportation (PennDOT) today announced that the Snydersville Driver License Center located at 4218 Manor Drive in Stroudsburg is closed due to a facilities issue.

While repairs are being made, customers who use this center are asked to utilize the driver license centers at 81 Keystone Industrial Plaza in Dunmore, 1403 Blakeslee Boulevard Drive East in Lehighton or 2473 Nazareth Road in Easton for their photo needs. Photo center hours of operation at Dunmore today are 8:30 a.m. – 6:00 p.m. Photo center hours of operation at Lehighton and Easton today are 8:30 a.m. – 4:15 p.m.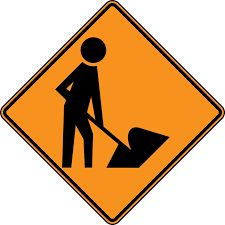 Road Construction
Monroe County: Private Developer Working on PA 940
Allentown, PA
County: Monroe
Municipality: Coolbaugh Township
Road name: PA 940
Between: Commerce Street and Harvest Lane
Type of work: Construction
Work being done by: Local Permittee
Type of restriction: Daytime

Restriction: Traffic shifts for work associated with Aldi supermarket. Expect delays and please use caution driving through the work zone. The work is being performed under a PennDOT Highway Occupancy Permit.

Start date: 4/4/19
Est completion date: 4/30/19
Restrictions in effect (time of day): 09:00 AM To 04:00 PM Will rain cause delays? Yes
Spring Curbside Brush Pickup (pdf)
The Stroudsburg Borough Street Department will pick up brush curbside on April 1, 5, 8, 12, 15, 2019.

Please note that the last brush pickup will be Monday, April 22.
I-80 Task Force Meeting
Tuesday, March 26, 2019 at 6:00pm at Stroudsburg Borough Council Chambers, 700 Sarah Street. Anyone interested in participating on the Task Force is invited to attend.

Visit our new website for the latest information about the proposed I-80 Expansion Project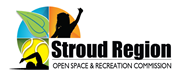 Fall-Winter 2018 Connections Newsletter (pdf)
News from Stroud Region Open Space and Recreation Commission
Business One Stop Shop (pdf)
Pennsylvania Business One-Stop Shop is the first stop for many individuals who have ideas for new business opportunities or simply need to learn about the vast toolbox of services and resources available within Pennsylvania.
Is Your Sewer Backed Up?
Contact the Borough first to ensure that the blockage is in your sewer lateral. Residents are responsible for the lateral line from their home to the sewer main in the street.
The Borough will not reimburse for contractor fees if the Borough is not contacted first and the blockage is in the Borough's sewer main.
Please contact the Department of Public Works at 570-421-0490 during normal business hours (Monday – Friday 7:00 A.M. to 3:30 P.M.)

During Non-business hours please contact Monroe County Control Center at 570-992-9911
Office Hours
Monday through Friday
8:30am - 5:00pm
Corner of 7th & Sarah Streets
Most departments are on the second floor.
<!- cal=Calendar -->
Calendar
4:00pm Shade Tree Meeting

---

6:00pm Planning Commission Meeting

---
<!- end cal=Calendar -->