Welcome to the Borough of Stroudsburg
Stroudsburg is a local government located in the heart of the Pocono Mountain region of northeast Pennsylvania. The Borough boasts a bustling downtown area with a wonderful assortment of shops and restaurants – it is THE premiere downtown area of the Poconos.
News and More...
We Want Your Input!
The 10 year Comprehensive Plan for the Stroudsburg is being updated, and we want your input! If you live in Stroudsburg, please take a few moments to complete a community survey and let your elected officials know what direction you would like to see the area head. The survey will be open until September 1st, so please be sure to forward this link to your local friends and neighbors.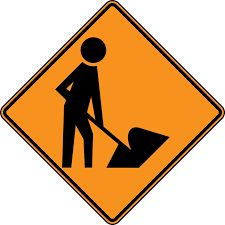 Work to Begin Wednesday on Main Street Bridge in Stroudsburg
Work on the Main Street Bridge over Pocono Creek in Stroudsburg Borough, Monroe County will begin Wednesday, June 12. The Bridge is located between Waverly Drive and Elm Street.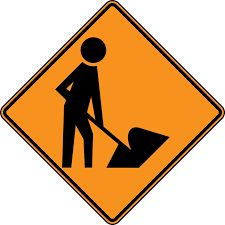 Bridge Reconstruction
A new bridge re-construction project is about to begin starting on June 5th on SR 2012 ( Business route 209 ) between Elm Street and Waverly Drive. (For a point of reference the bridge is next to the Wawa before Main Street in Stroudsburg.)
PennDOT Driver License, Photo Centers Closed For Memorial Day Holiday
The Pennsylvania Department of Transportation (PennDOT) today announced that all driver license and photo centers, including its full-service center in Harrisburg, will be closed Saturday, May 25, through Monday, May 27, in observance of Memorial Day.
Lee Ave & Stokes Ave
The Street Department is working on Lee Avenue and Stokes Avenue. There are areas of the streets that have been milled. The overlayment of these areas will be completed as weather permits. Thank you for your patience as we improve these streets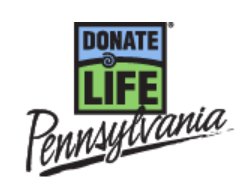 Department of Health and PennDOT Commemorate Donate Life Month
Secretary of Health Dr. Rachel Levine and Deputy Secretary for Driver and Vehicle Services Kurt Myers, along with representatives from Donate Life Pennsylvania, highlighted the importance of organ and tissue donation at an event at the new Summerdale Driver License Center in Enola today in conjunction with the national observance of Donate Life Month in April.
Snydersville Driver License, Photo Center Temporarily Closed
The Pennsylvania Department of Transportation (PennDOT) today announced that the Snydersville Driver License Center located at 4218 Manor Drive in Stroudsburg is closed due to a facilities issue.

While repairs are being made, customers who use this center are asked to utilize the driver license centers at 81 Keystone Industrial Plaza in Dunmore, 1403 Blakeslee Boulevard Drive East in Lehighton or 2473 Nazareth Road in Easton for their photo needs. Photo center hours of operation at Dunmore today are 8:30 a.m. – 6:00 p.m. Photo center hours of operation at Lehighton and Easton today are 8:30 a.m. – 4:15 p.m.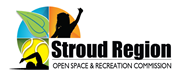 Fall-Winter 2018 Connections Newsletter (pdf)
News from Stroud Region Open Space and Recreation Commission
Business One Stop Shop (pdf)
Pennsylvania Business One-Stop Shop is the first stop for many individuals who have ideas for new business opportunities or simply need to learn about the vast toolbox of services and resources available within Pennsylvania.
Is Your Sewer Backed Up?
Contact the Borough first to ensure that the blockage is in your sewer lateral. Residents are responsible for the lateral line from their home to the sewer main in the street.
The Borough will not reimburse for contractor fees if the Borough is not contacted first and the blockage is in the Borough's sewer main.
Please contact the Department of Public Works at 570-421-0490 during normal business hours (Monday – Friday 7:00 A.M. to 3:30 P.M.)

During Non-business hours please contact Monroe County Control Center at 570-992-9911
Office Hours
Monday through Friday
8:30am - 5:00pm
Corner of 7th & Sarah Streets
Most departments are on the second floor.
<!- cal=Calendar -->
Calendar
6:00pm Planning Commission Meeting

---

4:00pm Shade Tree Meeting

---
<!- end cal=Calendar -->