Welcome to the Borough of Stroudsburg
Stroudsburg is a local government located in the heart of the Pocono Mountain region of northeast Pennsylvania. The Borough boasts a bustling downtown area with a wonderful assortment of shops and restaurants – it is THE premiere downtown area of the Poconos.
---
Stokes Avenue, Clermont Street and Collins Street will be paved Monday, October 14, 2019.
The paving on Queen Street will be finished on Tuesday, October 15, 2019.
Please DO NOT park on the streets in the project areas.
---
Drop off for the brush pile at the Twin Borough Recycling Yard will be
closed next week, October 15 to 18, 2019.
A grinder will be on site. Thank you for your patience.
News and More...
Zoning Hearing Board Meeting Cancelled
The Stroudsburg Borough Zoning Hearing Board meeting is cancelled due to a lack of business. The next meeting of the Board will be on Wednesday, December 18, 2019 at 4:30 P.M.
Codes & Zoning Enforcement Official Wanted
Stroudsburg Borough is accepting applications for the full-time position of Codes and Zoning Enforcement Official.
Borough Manager Job Advertisement (pdf)
The Borough is looking for a committed public servant, knowledgeable about local government who is open to new ways of doing things, interested in the ideas of others, skilled in collaborative leadership, comfortable with technology, and able to research, plan and follow through with the successful implementation of ideas.
Employment Opportunity
Stroudsburg Borough Pennsylvania is looking for a professional manager to help the Borough bring about a vision for business development and continuing enhancement of community space to include greater walkability and clean and green initiatives. Click below for more information.
Final Public Hearing About Grant Funding (pdf)
A public hearing will be held Wednesday, October 16, 2019 at 9:30AM in the Commissioner's Meeting Room on the second floor at the County Administrative Center, One Quaker Plaza, Stroudsburg, PA 18360.
Electric Service Interruption
PPL Electric Utilities has provided notice to the Borough of Stroudsburg that there will be a temporary interruption of electric service to the traffic light at the intersection of North 5th Street and Sarah Street from 9 AM to 12 Noon on October 22, 2019 (alternate date October 23, 2019). The Stroudsburg Borough Street Department will put up temporary stop signs on both sides of Sarah Street at the North 5th Street intersection.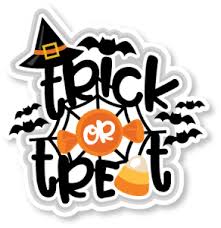 Halloween!
Halloween Trick or Treat hours will be Thursday, October 31, 2019 from 6:00 to 8:00 P.M. Thomas Street and Scott Street will be closed to vehicular traffic between 5th Street and 8th Street during Trick or Treat hours.
En Plein Air Exhibition (pdf)
Pocono Arts Council presents an en plein air exhibition at Auradell Gallery at Stroudsmoor Country Inn. Eleven area artists will have works on display from September 1 through November 3, 2019.
We Want Your Input!
The 10 year Comprehensive Plan for the Stroudsburg is being updated, and we want your input! If you live in Stroudsburg, please take a few moments to complete a community survey and let your elected officials know what direction you would like to see the area head. The survey will be open until September 1st, so please be sure to forward this link to your local friends and neighbors.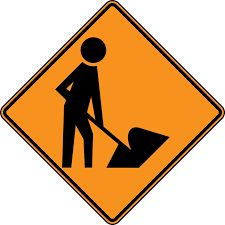 Work to Begin Wednesday on Main Street Bridge in Stroudsburg
Work on the Main Street Bridge over Pocono Creek in Stroudsburg Borough, Monroe County will begin Wednesday, June 12. The Bridge is located between Waverly Drive and Elm Street.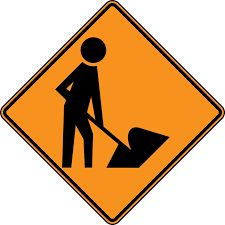 Bridge Reconstruction
A new bridge re-construction project is about to begin starting on June 5th on SR 2012 ( Business route 209 ) between Elm Street and Waverly Drive. (For a point of reference the bridge is next to the Wawa before Main Street in Stroudsburg.)
Business One Stop Shop (pdf)
Pennsylvania Business One-Stop Shop is the first stop for many individuals who have ideas for new business opportunities or simply need to learn about the vast toolbox of services and resources available within Pennsylvania.
Is Your Sewer Backed Up?
Contact the Borough first to ensure that the blockage is in your sewer lateral. Residents are responsible for the lateral line from their home to the sewer main in the street.
The Borough will not reimburse for contractor fees if the Borough is not contacted first and the blockage is in the Borough's sewer main.
Please contact the Department of Public Works at 570-421-0490 during normal business hours (Monday – Friday 7:00 A.M. to 3:30 P.M.)

During Non-business hours please contact Monroe County Control Center at 570-992-9911
Office Hours
Monday through Friday
8:30am - 5:00pm
Corner of 7th & Sarah Streets
Most departments are on the second floor.
<!- cal=Calendar -->
Calendar
6:00pm Planning Commission Meeting

---

4:00pm Shade Tree Meeting

---
<!- end cal=Calendar -->